About
A global citizens' assembly to accelerate action to address the climate and ecological emergency and influence COP26 in ways that citizens see fit.
The global assembly will involve both:

a core group of people broken down by gender, race, age, economic background (and other criteria if appropriate) chosen by lottery, to be a true representation of the world population (100 people); and
distributed events that will go through the same learning journey as the core group, and will be run by anyone anywhere e.g. communities, schools, organisations (100,000+ people).
We want everyone to have a voice on addressing the climate emergency.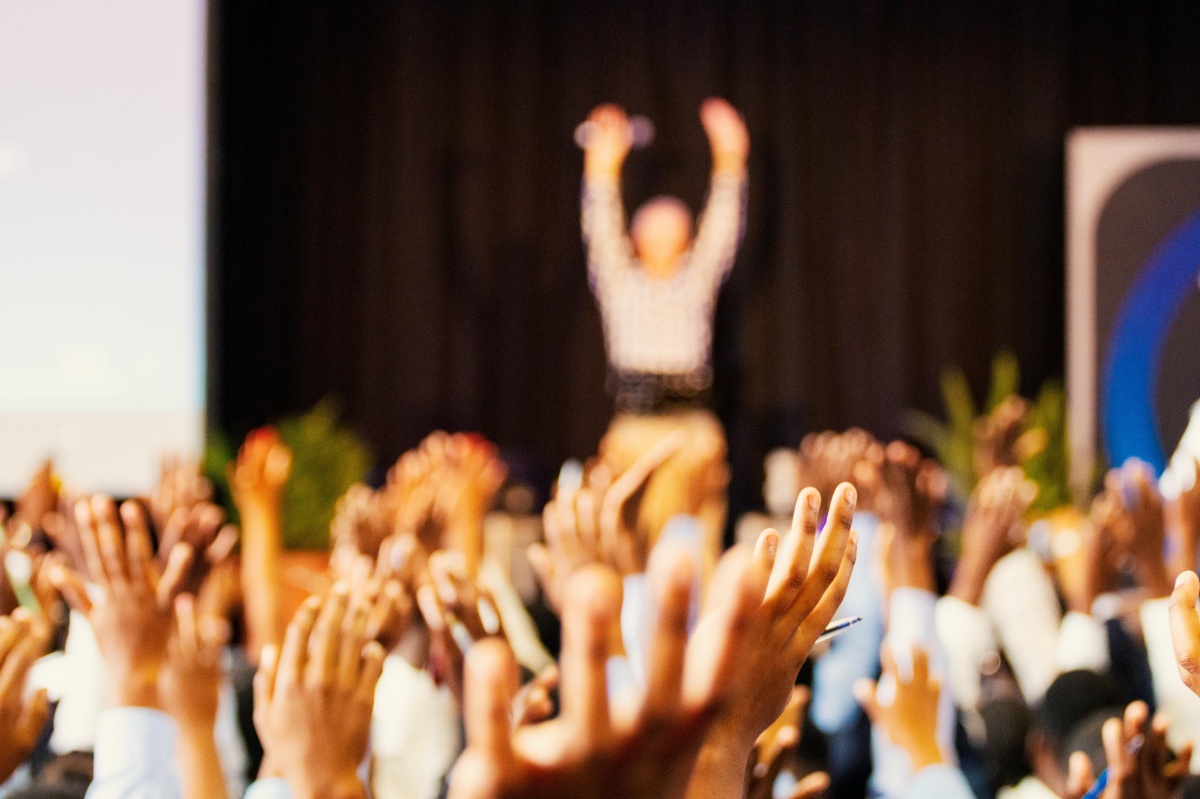 Purpose: to accelerate action to address the climate and ecological emergency in ways that citizens see fit.
The GA has three primary objectives:
Support a group of globally representative citizens to make recommendations to COP26 and get an official response from the UN's COP26 process (i.e. the core assembly)
Support a global conversation to explore the scale of the climate emergency and how to effectively respond through distributed events to mirror and amplify the core assembly process (i.e. community level events)
Support large numbers of people and organisations globally to take action on the climate emergency.
Culminating in a 'Moment for Change' when the eyes of the world are on the citizens' plans and a wave of enthusiasm is generated which makes those plans happen.
Co-designed with citizens, institutions, climate scientists and social movements.
Most citizens' assemblies are top-down, initiated by governments to listen to people. This is the opposite. It has been galvanised by the 2019 and 2020 global protests, proposed by the social and climate movement, then co-designed with institutions, climate scientists, citizens and social movements.
In 2020 two hundred people from countries such as Ghana, Brazil, Nigeria, West Papua, Mongolia, Philippines, Ecuador, Bolivia, Venezuela, Uganda, South Africa, Kenya, India, Jamaica and Bangladesh have been involved in co-designing the global assembly to ensure it has the concerns of grassroots communities in its DNA.
World-class team of citizens' assembly, climate change, governance, social movement and social change specialists.
We have delivered hundreds of citizen engagement projects including World Wide Views for the Paris and Copenhagen COPs; the only comparable project to this ever undertaken. We have advised the UN, OECD, IPCC, many governments, foundations and are intertwined with academia and social movements.
Founding Project Delivery Partners
We are currently setting up a governance structure for the Global Assembly, which will include representatives from the Global South and Global North. It will be composed of several groups with different roles such as: a steering committee, an advisory stakeholder panel, an advisory scientific panel.
Strengthening global governance so we can better address shared challenges.
We think the Global Assembly is needed not just to help address climate change, but also to address challenges like coronavirus, poverty, technology regulation, immigration and the global financial crisis. It's clear that our aging international governance arrangements are struggling with today's challenges; and we think establishing a global assembly would be a step towards renewing these systems.
There are five key reasons why we think we need a global assembly:
1. Addressing global challenges
2. Improving global decision-making
3. Strengthening justice
4. Overcoming polarisation
5. Truth
Click on the sections below for more detail.
For too long our global governance arrangements have struggled to tackle global challenges like climate change, global finance, coronavirus, regulation of corporations or digital ethics.

The Global Assembly will focus on two aspects of this:
generating political mandates for change: e.g. surfacing and analysing high quality large scale public opinion data on how people think we should meet the challenges faced.
acknowledging the role that people, organisations and institutions play in enabling us to meet global challenges: e.g. creating new partnerships between governments and citizens which acknowledge the interdependence of both parties in delivering an effective pandemic response or reducing energy consumption.
The Global Assembly would be designed to enable large numbers of people to be part of addressing global challenges.
For too long most people's voices have been absent from global governance. This means that when political and business leaders gather together to make key decisions at the WHO, Davos or Climate Conferences these decisions are made in a democratic vacuum.
For too long the vast majority of people have had no voice at all at the global level. The permanent members of the UN security council is a small club representing just five countries: China, France, Russia, the UK, and the USA.

And even in these countries citizens very rarely vote for their elected members based on global issues, which means that our global institutions have less democratic legitimacy than they need. Add to this the increasing influence of global corporations on global governance and the limited influence of many countries especially from across Africa, Latin America and Asia and the democratic deficit is obvious.

The Global Assembly would seek, over time, to offer a platform to everyone on the planet to be heard at the global level.
For too long most people and especially the world's poor have been absent from global decision-making. Much of our daily lives, from the quality of the water we drink, access to education and digital interactions are determined by organisations operating at the global level.
It's vital that now we seek to empower the people and communities affected by global decisions to the decision-making table within the democratic system; most especially for the world's poorest.

The point and morale authority of democracy is justice. The protests that have swept the world in 2019 and 2020 have been unified by their demands for improvements to democracy, be it students striking for climate justice or the Lebanese calling for fairer financial policies and reform of their political system.
The Global Assembly would seek to provide an institutional vehicle to deliver justice in democratic representation.
For too long our systems of global governance have created division and stagnation. Voting systems which erode empathy; and consensus based decision-making which lack the ambition or pace to address the challenges we face.

We will bring together new voices many of whom will have a different analysis of the situation and what we should do. Not everyone will agree on what actions to take; but when we support careful listening between them new and unexpected ideas will emerge. Participants will be supported to share their deepest fears and hopes and stay true to their principles, which in our experience will generate deeper understanding between them. Understanding which is the catalyst for new possibilities to emerge.

The Global Assembly would generate deep mutual understanding and trust between people.
For too long global governance has been defined by smoke and mirrors. Data on pandemics and climate change is hidden and people claim to know what the people think when they haven't even asked them.

The Global Assembly would be defined by truth. Sharing with people the best evidence we have on the issues we face. Including the areas of contestation within the science that always exist. And citizens would be supported to interrogate and respond to that evidence to give their views on what should be done in response.

The Global Assembly would be informed by the best available evidence and generate real-time quantitative and qualitative data on what people think.
Akoma Ntoso is an ancient Ghanaian adinkra symbol, directly translated as "linked hearts". It is the logo of the Global Assembly and shows four hearts linked together.
Akoma Ntoso symbolises the deep understanding, agreement and harmony possible when we communicate from the heart. It also represents unity, that all people are connected.
Our hope is that the Global Assembly creates heart to heart relationships between people across the world; as when we connect at the level of our real hopes and fears strong relationships and new possibilities emerge.

It was chosen by citizens involved in the coproduction process which included Ghanaian citizens.