The Core Assembly process
The 100 Core Assembly members will spend 68 hours together, online, over 11 weeks between Oct 7th and December 18th 2021.
This year, they will consider the following question: "How can humanity address the climate and ecological crisis in a fair and effective way?"
The Global Assembly's Knowledge and Wisdom Committee chose this framing question. The purpose of the Committee is to ensure that the Global Assembly's learning phase is grounded in evidence.
Assembly members will use the resources from the Information Booklet developed by the Knowledge and Wisdom Committee, together with presentations from speakers, to understand the climate and ecological crisis. They will consider possible future scenarios and develop principles to guide policy-makers. Read their Declaration to COP26.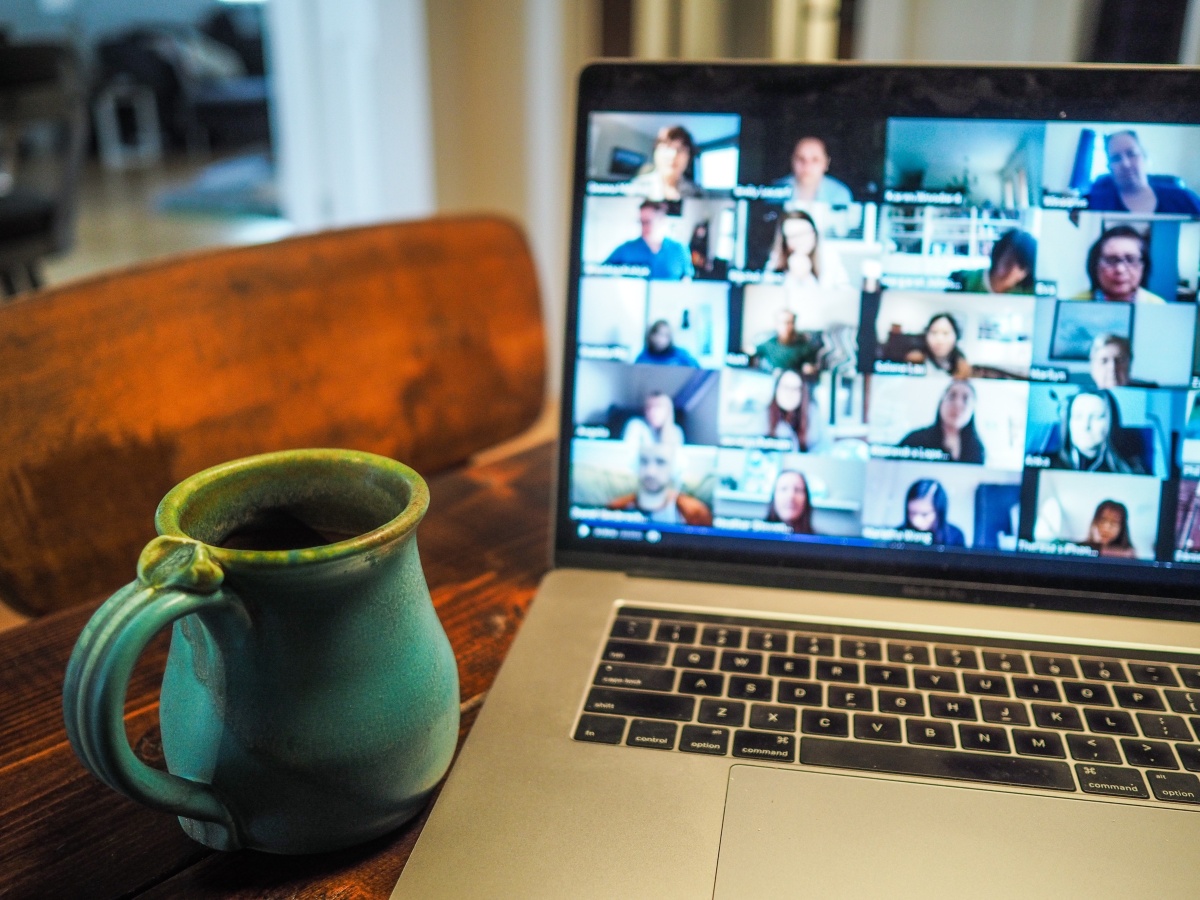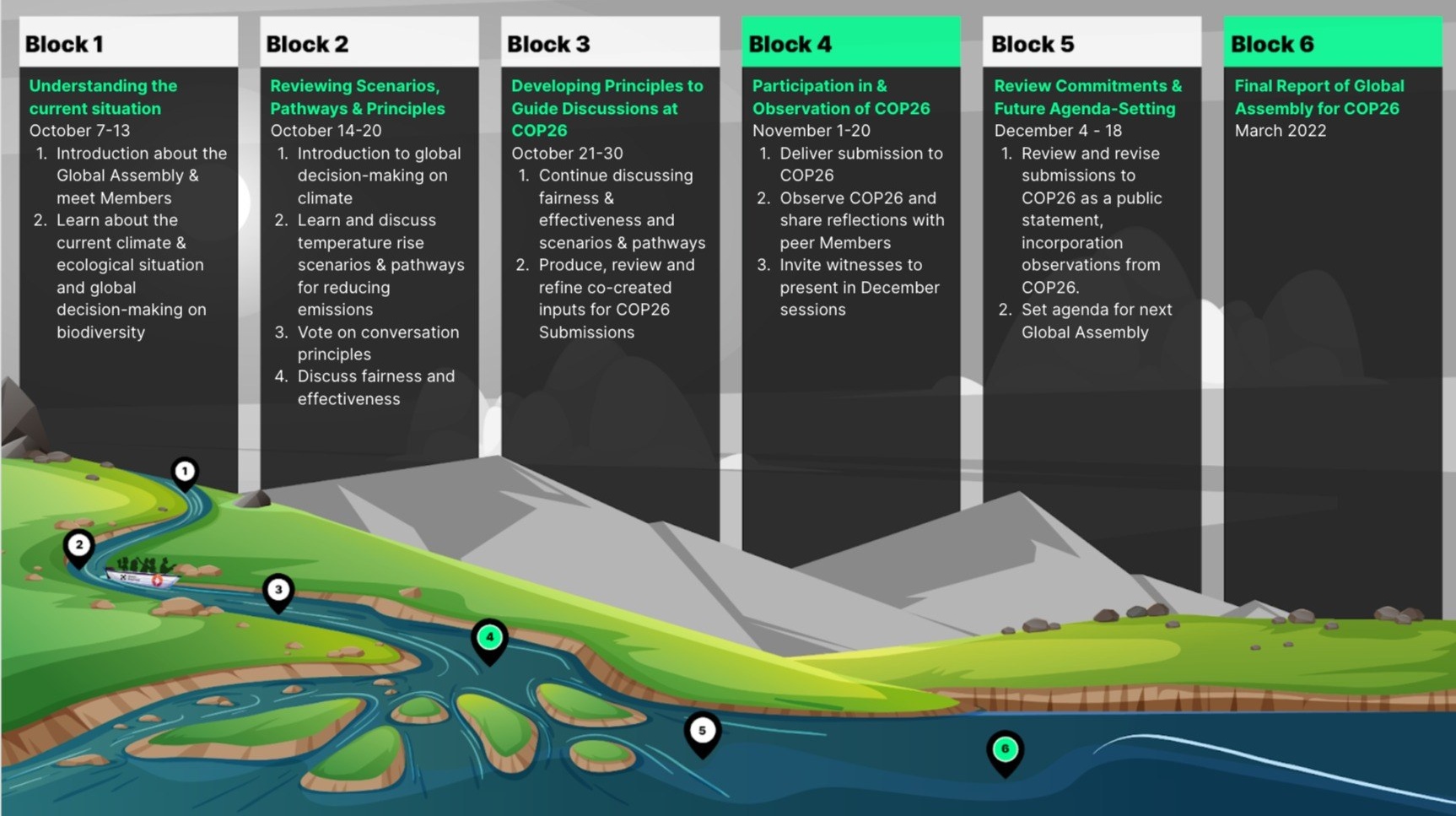 Introduction
To support the learning journey of the Assembly Members, information was provided in two ways: via an information booklet and video recorded presentations. During block 1 and block 2, the Assembly Members explored the content of the information booklet developed by the Knowledge and Wisdom Committee. During block 3, they heard from speakers and witnesses chosen by the Knowledge and Wisdom Committee.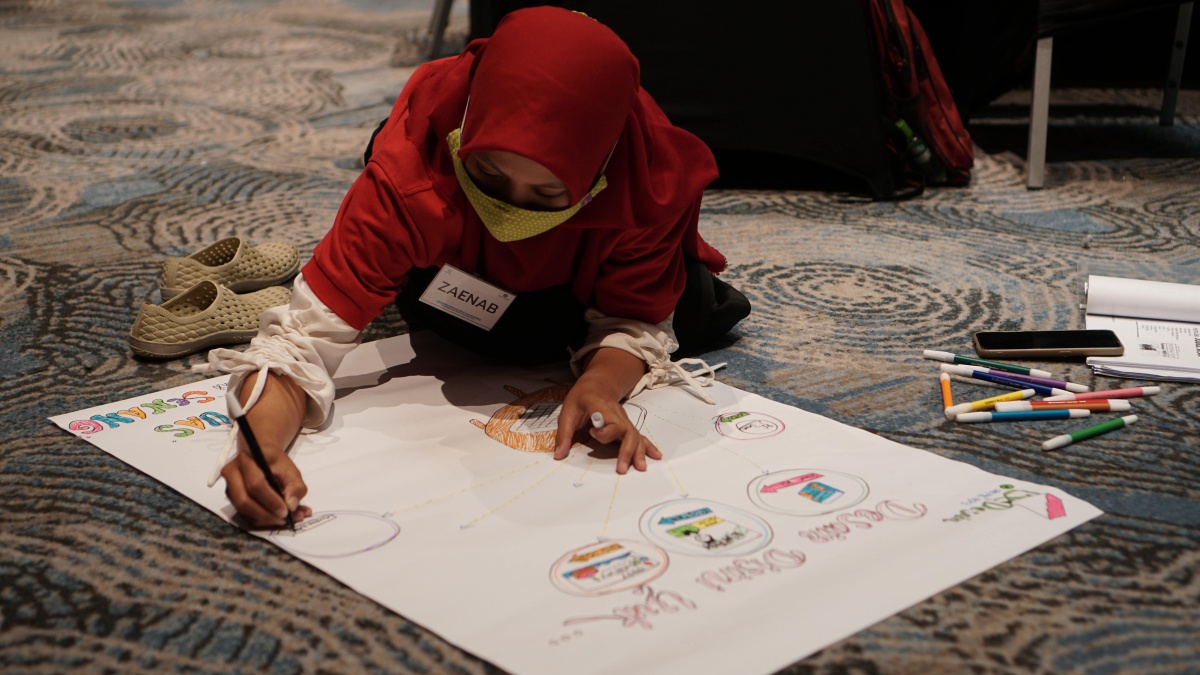 The role of Speakers
Deliberative processes such as the Global Assembly involve interaction between the Assembly Members and speakers, who provide input to support the participants' learning and discussion.

Speakers in the Global Assembly have the primary role of providing participants with evidence in an accessible and engaging way, and to highlight the trade-offs to be considered in the deliberation phase of the Assembly.
Speaker and witness videos
The role of Witnesses
Following on from the speakers' presentations, the Assembly members hear from witnesses: people who have a specific perspective or interpretation of the evidence, including perspectives gained from lived experience. Such witnesses could include: advocacy groups, for example, or experts with a particular take on a topic.

The witnesses present their perspectives or interpretations, so that the trade-offs highlighted by the speakers can be brought to life.
Speaker and Witness videos
Understanding the current situation (October 7-13)
Objectives of block 1
Induction of Assembly Members

Introduction to the Global Assembly

Introduction to the current climate & ecological situation

Introduction to global decision-making on biodiversity
Schedule
1. October 7 : Session 1.1B - Induction
2. October 9 : Session 1.2P - Opening Plenary - Climate and Ecological Crisis
(Chapter 1 & 2 information booklet)
3. October 12 : Session 1.3B - Causes of the crisis & Governance of Biodiversity
(Chapter 3 and 4B information booklet)
4. October 13 : Session 1.4B - Impacts of the climate and ecological crisis
(Chapter 5 information booklet)
Reviewing Scenarios, Pathways & Principles (October 14-20)
Objectives of block 2
Introduction to global decision-making on climate

Learn and discuss temperature rise scenarios & pathways for reducing emissions

Vote on conversation principles

Discuss fairness and effectiveness
Developing Principles to Guide Discussions at COP26 (October 21-30)
Objectives of block 3
Deliberate on fairness principles, scenarios & pathways

Produce, review and refine co-created inputs for COP26 Submissions

Vote on COP submission